Impressions of Nature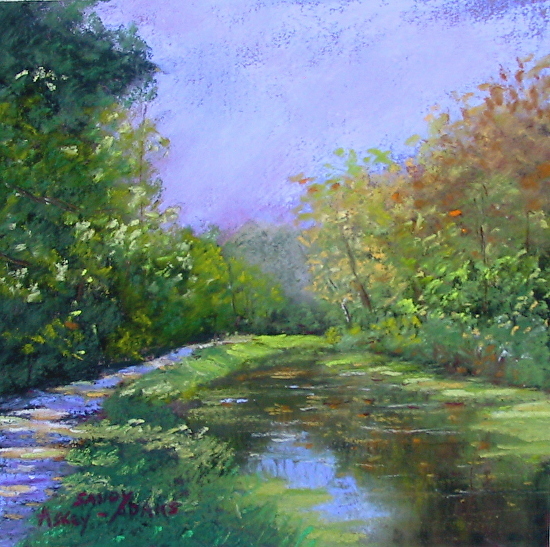 __Title of above 6 x 6 Pastel Painting is "Autumn Beginnings on Delaware Canal." I am so glad to have the honor of my paintings being accepted into the "Bucks County Gallery of Fine Art 6 x 6 Juried Art Exhibit and Sale" in New Hope, PA. Exhibit lasts through December and into January.
You may purchase the work online also. (7 pages of work posted of show on Gallery web site.) Just contact the art Gallery. See their web site. Showing on this page are those works I entered. PLEASE, Just scroll down to view more 6 x 6 works. Please take the time to see the exhibit. The small works make such great Holiday gifts. ...and there are many artists works to choose from. Thank you. www.buckscountygalleryart.com/Collections/62652 ___________________________________________________
----- the "Bucks County Gallery of Fine Art 6 X 6 Art Exhibit and Sale Juried Art Competition,"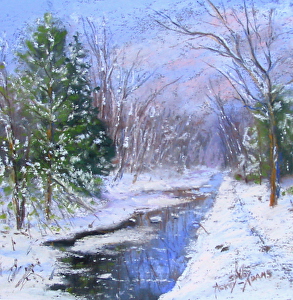 "First Snow on the Delaware Canal," is the title of this pastel.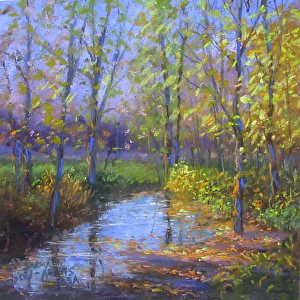 "An Autumn Day Near Canal."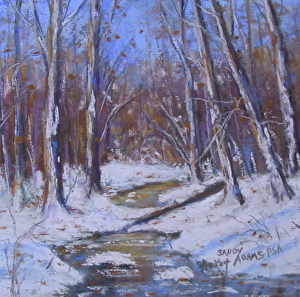 and "Bucks County Winter Woodlands." and, "Creek Path - Allegheny Nat'l Forest"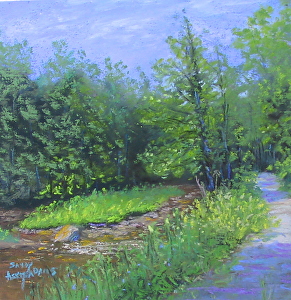 And,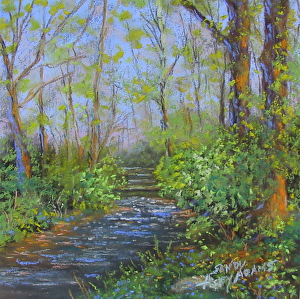 "Springtime Outback at Phillips Mill." Please see my events/art show schedule page for further information.
Thank you for visiting my Site. Paintings are for Sale. Please call or email Gentlehues@aol.com....And, please visit my BLOG.

If you are looking for paintings that speak of peace and serenity, paintings that calm the spirit and take you away to a quiet place of solitude, I can only hope that you, the viewer of my work 'feel' a connection with nature and experience the tranquility that I wish to interpret --- even to almost 'hear' the sounds of nature.
If you are interested in any of the paintings, or have any questions, please do not hesitate to call me at 215.322.4481 or email me at Gentlehues@aol.com.