Welcome to my "Impressions of Nature."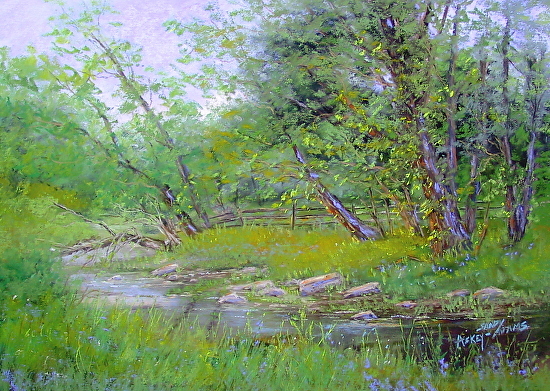 Title of above pastel painting is "The Meadow." Please visit www.facebook.com/TraditionalArtistShowBucksCounty and click on Like.
You are cordially invited to attend the following Art Exhibit and Sale ~~ "The 6th Annual Traditional Artists Show" to benefit the Bucks County SPCA.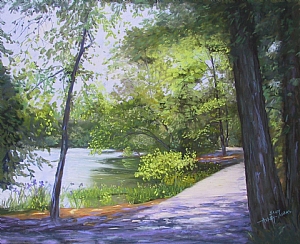 The opening reception is Friday, May 8, 5 to 9 PM. Show Hours are Saturday and Sunday, May 9- 10, 2015 11 am to 5 pm (Mother's Day Weekend). LOCATION is Rolling Green Farm. Rt. 202 and Aquetong Road in Solebury, PA. It is a beautiful art show with 12 award winning artists. You will enjoy this art show and sale. The SPCA will be there with a few of their animals that are up for adoption.

This painting is now available at the "Rich Timmons Studio and Gallery" at 3795 Rt. 202, Doylestown, PA. Make it a point to stop in at this gallery. It is a beautiful art gallery with amazing artworks! Visit the web site www.3795gallery.com
Thank you so much for visiting my web site and again for appreciating my work. To inquire about paintings on this web site, you're invited to call or email me when interested in any of the paintings.
If you have any questions or wish to visit my home studio/gallery, Please do not hesitate to call or email. ~~ Telephone number is 215/322-4481 Gentlehues@aol.com or Sandy@SandyAskeyAdams.com
And, please visit my BLOG on this web site. www.sandyaskeyadams.com/blog Thank you.
If you are looking for paintings that speak of peace and serenity, paintings that calm the spirit and take you away to a quiet place of solitude, I can only hope that you, the viewer of my work 'feel' a connection with nature and experience the tranquility that I wish to interpret --- even to almost 'hear' the sounds of nature.