Welcome to my "Impressions of Nature."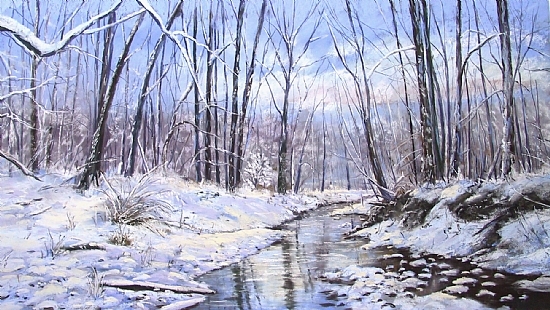 Title of above pastel painting is "Winter Woods."
Thank you so much for visiting my web site and again for appreciating my work. To inquire about paintings on this web site, you're invited to call or email me when interested in any of the paintings.
If you have any questions or wish to visit my home studio/gallery, Please do not hesitate to call or email. ~~ Telephone number is 215/322-4481 Gentlehues@aol.com or Sandy@SandyAskeyAdams.com
And, please visit my BLOG on this web site. www.sandyaskeyadams.com/blog Thank you.
If you are looking for paintings that speak of peace and serenity, paintings that calm the spirit and take you away to a quiet place of solitude, I can only hope that you, the viewer of my work 'feel' a connection with nature and experience the tranquility that I wish to interpret --- even to almost 'hear' the sounds of nature.